Google Workspace for Education Plus is a suite of apps and services that give students, teachers and administrators a way to manage their Google accounts. With Workspace for Education Plus, you can set up your student or teacher's Chromebook and start using it right away.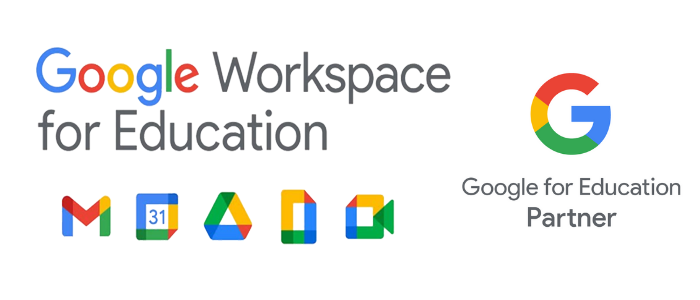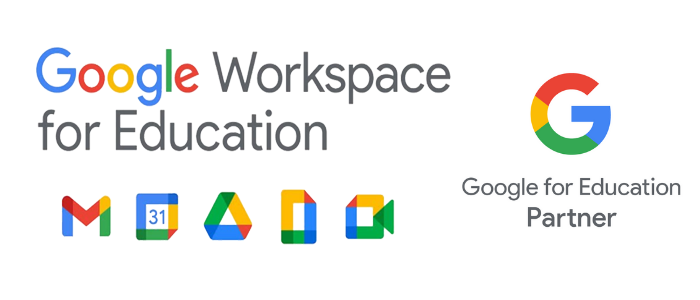 Google Workspace for Education Plus is a solution that helps schools manage their Chromebooks, apps, and student data. It's a secure, scalable, and affordable solution that gives schools the tools they need to be successful.
Google Workspace for Education Plus is designed to meet the needs of K-12 education institutions in any size or location—from one classroom to 5500+ students onsite at once.
This powerful solution combines the best of Google Apps and Chrome. It's a secure and scalable cloud-based management platform that gives schools the tools they need to be successful.
It's affordable and easy to use. It allows schools to manage their Chromebooks, apps and student data in one place, making it easier for educators to focus on what matters most—the education of their students.
Education Plus helps educators connect, engage, and inspire learners from anywhere
· Encourage active participation with breakout rooms, Q&A, polling, and more in Google Meet
· Connect and engage with up to 500 attendees per meeting and 100,000 per in-domain live stream and save recorded meetings directly to Google Drive
·        Take advantage of unlimited originality reports and identify potential plagiarism by checking student work against a private, domain-owned repository of past work
·        Practice sets (Coming soon*) transform new and existing content into engaging and interactive assignments Express interest
Assisted suggestions
Reinforce writing concepts with automatic suggestions that appear as you type in Docs.
Assisted analysis
For those using the Google Workspace for Education Plus or Teaching and Learning Upgrade, we're adding features focused on increasing inter connectivity, control and efficiency in the classroom to Google Meet. Now, Meet calls can be auto-transcribed directly into a Google Doc for easy lesson reviews and the ability to search for keywords and concepts. Ever wished you could keep tabs on your class and present from another tab? Now you can, with Picture in Picture in Meet, where you can navigate other tabs in Chrome while viewing 4 tiles of students in a Meet call. And to keep your class engaged and regularly check for understanding, you can now add polls and Q&A to Live-streams, and live-stream directly to YouTube.
Chromebook for Education
Chromebooks are a cost-effective and secure solution for education. Chromebooks are designed to be reliable, fast, and easy to manage. They're simple and easy to use—and they're secure with automatic updates and built-in virus protection!
Chromebooks have a wide range of capabilities:
· They can run Android apps (like Google Play), which means that students can get access to their favourite apps from the comfort of their own device;
· You can also install Microsoft Office 365 on your Chrome OS device if you already have an account (if not, you'll need an additional subscription). This gives students access to all of Microsoft's productivity tools like Word or Excel — plus it makes it easier than ever before because now there won't be any software installation headaches;
· The keyboard shortcuts such as "Ctrl+Alt+Del" work just fine even if they were installed on another computer;
They can run offline, you can use Chromebooks to access Google Docs, Gmail, and other online tools (like Google Classroom). The cloud-based nature of Chrome OS syncs data when you connect to the internet. Students won't have to worry about losing their work if their device breaks down or gets stolen because everything's in the cloud!
Some more new features
Whether you're diving into forecasting at work or preparing and planning for back-to-school season, Chromebook's preinstalled apps are ready to help. Here are a few new ones we recommend trying out:
· Gallery app. There is a new PDF editing feature in Gallery, Chromebook's default media app, so you can fill out forms, highlight text, sign documents and add text annotations. No more printing and scanning just to sign a form.
· Screencast app. Anyone can now use Screencast to record, view and share transcribed videos and presentations, whether it's a virtual lesson or a how-to video or demo.
· Cursive app. Capture, edit and organise handwritten notes on stylus-enabled Chromebooks. When it's time to share, you can quickly copy and paste your notes into another app or send as a PDF.
Finally, Chromebooks are incredibly durable. They're made to be tough, so they're great for kids who tend to drop things or lose them (which happens more often than you think!).
Google Classroom
Google Classroom is a tool for teachers to manage and monitor student assignments. With Google Classroom, you can save time and simplify everyday tasks by sharing files with students, organising tasks within an assigned timeframe, creating customised templates for new lessons or assignments, and more.
Google Classroom also provides educators with insights into student progress so they can help students reach their goals faster than ever before. The solution gives teachers access to real-time data about their students' performance as well as historical information about their engagement levels over time—allowing them to adjust their approach accordingly as needed.
The solution provides teachers with a central hub for managing their students' work. It allows them to create and assign tasks, set due dates and reminders for students, track their progress, collect feedback from students via surveys or formative assessments, and more. The tool also includes an option for sharing files with students so they can collaborate on projects such as creating presentations or completing homework assignments together in real time.
In conclusion, Google Education Plus is a great tool for teachers to use in their classrooms. It is easy to use and it has many features that can be customized  based on the needs of your school district or classroom. I hope this article has given you an idea about what it can do for you and how it works!