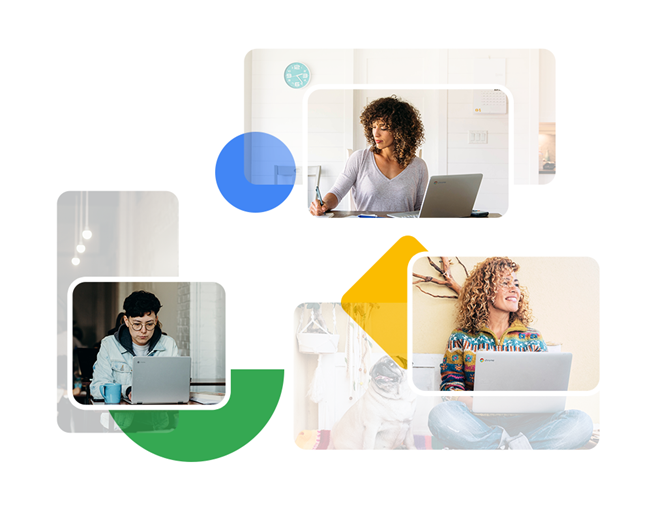 Chromebook in Bangalore
Google Chrome Enterprise is the business-focused solution for Chrome devices, Chrome OS, and Chrome browser. Cloudreign is a leading Chromebook provider in Bangalore. We also provide Chrome licenses. Enabling work in the cloud, managing users access to data, applications, and extensions with ease. As a user, work securely from anywhere, on any device. Chrome Enterprise offers cloud-native tools, integrations with third party products, and 24/7 support for IT administrators.



Chrome Enterprise:
Built for the cloud, they empower workers with enterprise grade features for productivity, portability and power.
Chrome devices have many first-class features including: fast boot times, tough design and security, and a long battery life. With a boot time of about 8 seconds you'll start working quicker; military grade durability makes you feel at ease; integrated malware protection stops viruses in their tracks; and finally a long battery life means you can work all day without your power adapter.

Business Benefits of Chromebook Enterprise
How CloudReign can help
CloudReign an experienced Google Cloud Partner. We have large-scale deployments experience of Chrome devices and can provide you with advice and advanced support. We provide white glove preparation process, where devices are configured to work with your organisation's domain right out of the box, allowing a virtually "Zero IT touch" deployment. We also help you configure your Chrome Enterprise Upgrade with Google Chrome Enterprise license so that the management of your devices and applications is a breeze. Cloudreign provides you the best of Chromebooks in Bangalore. Chrome license upgrades are also available with us. Contact us to know more.
Also check our Google Workspace Product

Eliminate time needed to enroll
Zero-touch enrollment ensures that Chrome OS devices are registered to automatically enroll once in the hand of end users.

Really ready out of the box
Once an end user receives the device, all they need to do is connect to the internet, log in, and they're ready to go.

Built with security in mind
Hardware-backed attestation secures the identity of the device to prevent spoofing attacks.
Keep employees satisfied and productive

Work flexibly
Secure, cloud-based backup systems and 8+ hours of battery life let employees work worry-free, from any location.

In sync, anywhere
Save and sync apps, preferences, and extensions to stay productive on Chrome OS devices from anywhere.

A better thin client
Cloud-based security, local storage and memory make Chromebooks a powerful alternative to traditional thin client offerings.
Dr.Agarwal Eye Hospital Case Study
(Chromebook and Google Workspace)